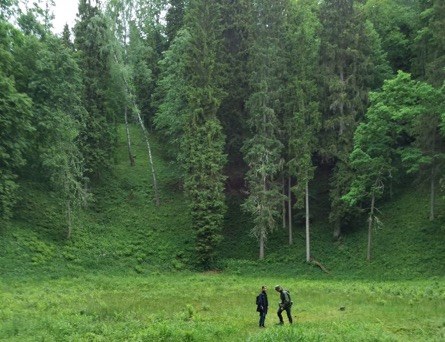 Rupert is pleased to invite all to the final event 'Doesn't Have to Be As Ever' of 5th edition of Rupert Alternative Education program. Participants Žygimantas Kudirka, Kristina Marija Kulinič, Nina Kuttler, Beatričė Mockevičiūtė ir Gintautė Skvernytė, Kęstutis Montvidas, Andrej Polukord, Eglė Razumaitė, Gediminas Žygus (with collaborator Holly Childs) will present new installation, video, sound and performance works developed during the program. From 8 December, Friday, 6 pm, the event will traverse various spaces in and around Vilnius, its starting point keturivaržtai studio (Tauro. str 18). Entrance is free of charge.
I'm alone
I'm the last modern subject in an age of haute baroque capitalism
I hate it here
You know that feeling when your subjectivity has expired
I want to be metallic and firm in unambiguous sunshine, safe in my knowledge, listening to jazz
But the world is turning into relational algorithmic slime"
– Jaakko Pallasvuo, 2017
You really deserve it, you work so hard
I don't know how you do it
I'm going to touch you now
Can you relax your shoulders for me? Great
And from what you tell me so many people depend on you
And from what you've told me, so many people in your position wouldn't act as generously as you do
yeah yeah
You naturally attract possibility
And you know how to follow possibilities through into success
You aren't afraid of it
So many people are
How does this feel?
– Excerpt from "Lonely at the Top" by Holly Herndon and Claire Tolan, 2016
8 December:
6:00 pm Gediminas Žygus x Holly Childs – Hydrangea | keturivaržtai (Tauro str. 18)
6.45 pm Žygimantas Kudirka – Welcome to Lithuania: audioguides of alternative reality | between keturivaržtai and Radvila Palace
7.00 pm Andrej Polukord – The Market | Radvila Palace courtyard (Vilnius str. 24)
7.15 pm Žygimantas Kudirka – Welcome to Lithuania audioguides of alternative reality II | between Vilnius str and Vokiečių str
7.30 pm Nina Kuttler – see the difference, Eglė Razumaitė – Water Castle | at CAC basement hall (Vokiečių str. 2)
8:00 pm Žygimantas Kudirka – Welcome to Lithuania audio guide III | between CAC and Que pasa
8:30 pm Kristina Marija Kulinič – Window Shopping | Que pasa (Geležinkelio str. 6)
9 December – 23 December:
Beatričė Mockevičiūtė & Gintautė Skvernytė – Padàlka | Rudamina water tower, Vilnius region, Rudamina, road 106 (54°35'33.5″N 25°21'07.2″E)
Kęstutis Montvidas – Star Tint | Molėtai Astronomical Observatory, Kulionys*
*Precise date & time of the performative lecture is to be announced according to weather forecast suitable for astronomical observation.
The 5th Rupert Alternative Education Program is curated by Adomas Narkevičius and partly supported by Lithuanian Council for Culture, Ministry of Culture of the Republic of Lithuania, Vilnius Art Academy and Vilnius City municipality.
Special thanks to Lithuanian Language Institute, Molėtai Astronomical Observatory, Que Pasa, keturivaržtai, Contemporary Art Centre Vilnius, Lithuanian Culture Institute, UAB "Iviltra, UAB "Agrošiltnamiai", Kirtimai Culture Centre, Pakrantė.