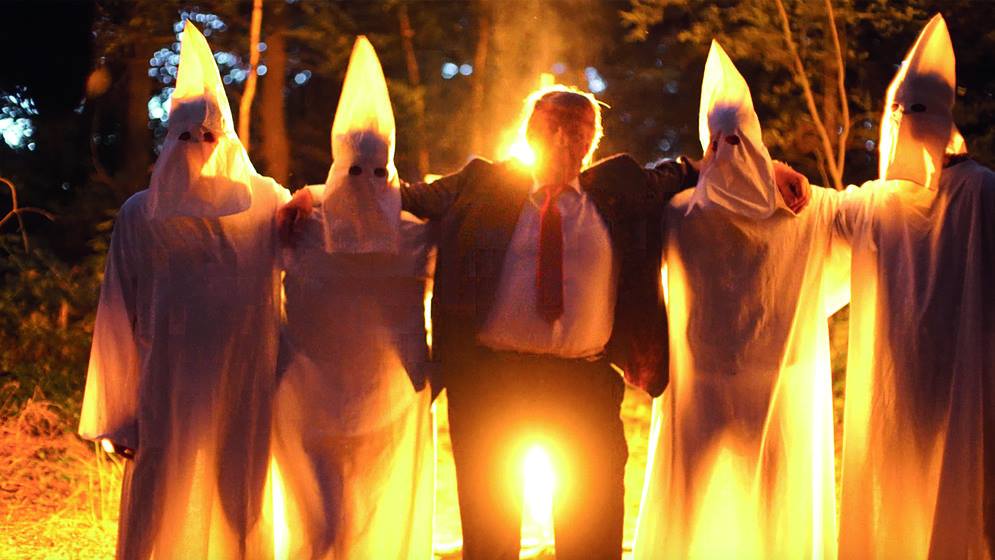 Fake news * false information * misinformation * post-truth politics * emotional capitalism * public opinion * conspiracy * speculative fiction * historical fiction * speculative design * design fiction * designing futures * possible futures * pre-enactment and re-enactment * archival fictions * alternative histories
Contributing to this urgent discussion on the future of the idea of 'History' in our post-truth times is: critic Dr Vivian Sky Rehberg (Programme Leader, MA Fine Art, Piet Zwart Institute, Rotterdam); artist-designer Noam Toran who teaches at the Sandberg Institute, Amsterdam/HEAD, Geneva, and is represented by Raw Art Gallery; and film and video artist Deimantas Narkevičius and conceptual artist Konstantinas J. Bogdanas, both of whom are Professors at Vilnius Academy of Arts.
The event is moderated by Dr Marquard Smith.
The event is organised by Vilnius Academy of Arts in collaboration with National Gallery of Art.
Illustration: Alison Jackson, from 'Truth is Dead', Fotografiska, Stockholm, 22nd February – 19th May, 2019.
3rd May, 2 pm
Auditorium of National Gallery of Art (Konstitucijos pr. 22, Vilnius)