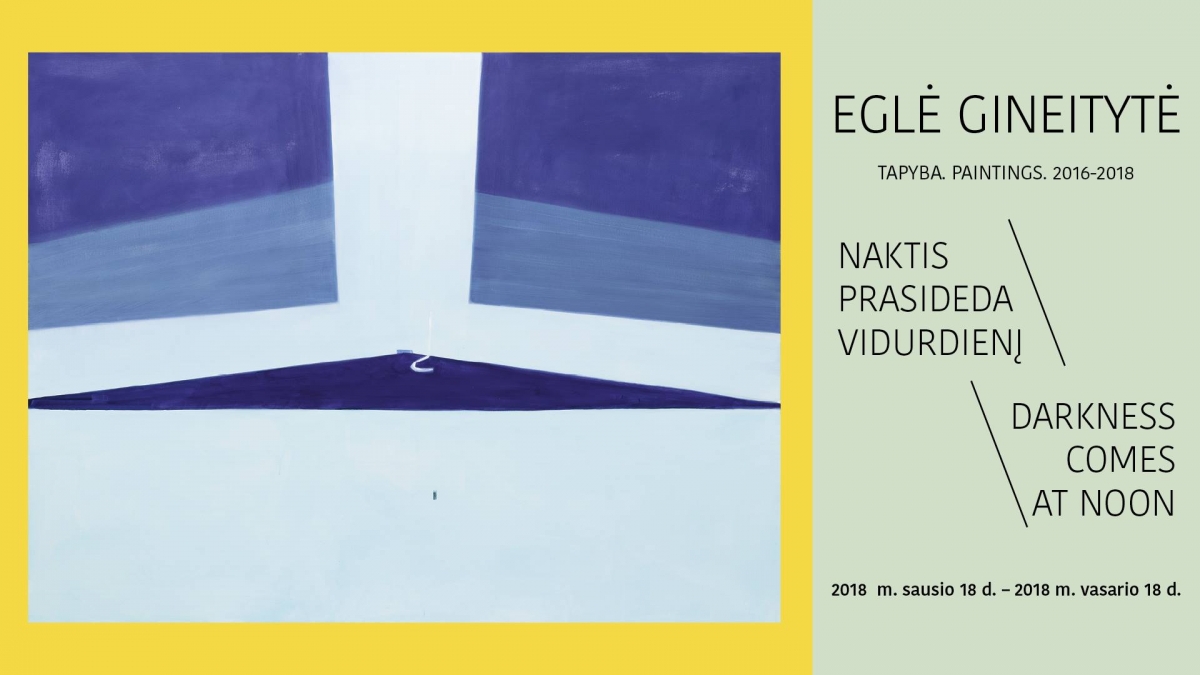 Do not turn the light on yet, let's watch the darkness encroach…
"Darkness comes at Noon", and dark blue light and gusts of air flow through the triangle of the half-opened window.
After graduating from Vilnius Academy of Fine Arts in 1994, and having organised seven solo exhibitions and participating in group exhibitions both in Lithuania and abroad, Eglė Gineitytė now returns to Vilnius Academy of Arts' exhibition halls as an established artist, to display the uniqueness of her work.
"My art is not about how to puzzle things out, but more about how to distance myself," says Gineitytė, who seeks to share her experiences of when the boundaries between the inner and outer world disappear.
The curator of Darkness comes at Noon, Vilnius Academy of Arts professor Dr. Raminta Jurėnaitė, conceived the exhibition as an installation of paintings in dialogue with the existing architecture of Titanikas exhibition hall. Taking into account the proportions of the ground floor of the hall, the variety of vertical and horizontal canvases repeat the dimensions and lines of the original architectural plan.
The exhibition is organised by Contour Art Gallery.
Educational classes will take place during the exhibition to help attendees immerse themselves in the peculiarities of abstract painting. Other events will include a discussion between the curator and the artist about contemporary painting and the genesis of Gineitytė's own work. Details of these educational classes and talks will be announced shortly.
Rėmėjai / sponsors:
Lietuvos kultūros taryba, Lietuvos respublikos kultūros ministerija, UAB "Clear Channel Lietuva".