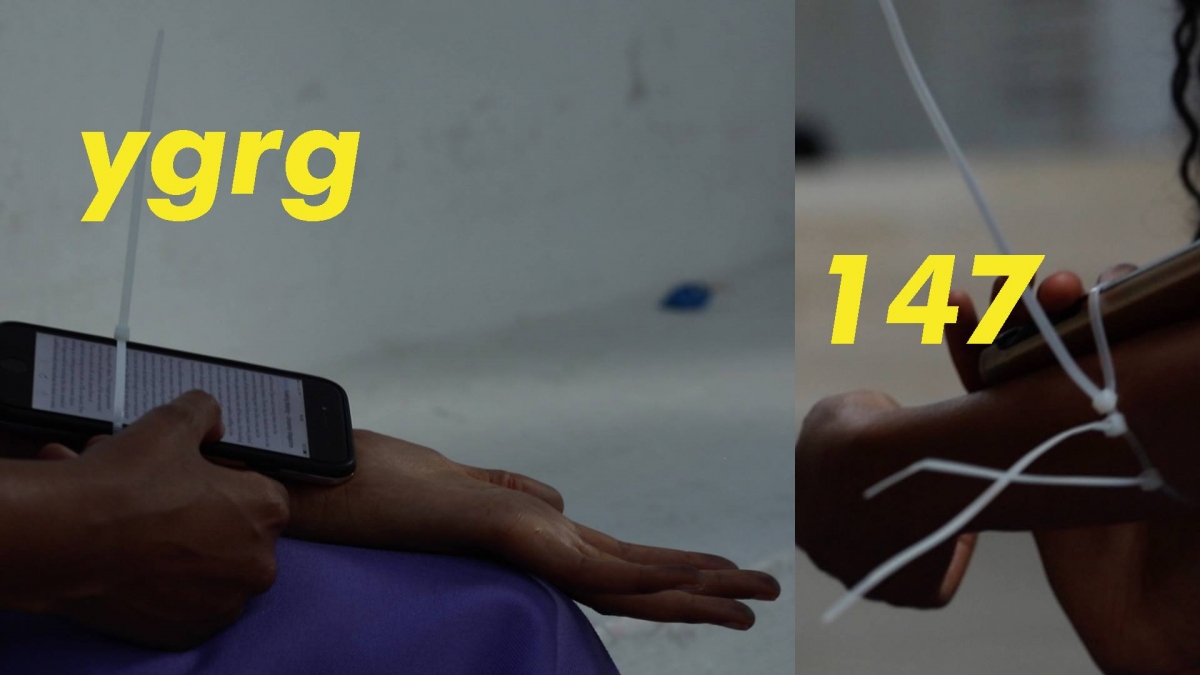 Active for more than ten years, festival CENTRAS of Kaunas comes back after a year as an international curated artist residency. This year's conceptual framework if formed around name 'Centre' that helps open up vast concepts of INSTITUTION – PERIPHERY – SYNAPSE. Research points, suggested by the curator Vaida Stepanovaitė are intertwined with the ever-evolving cultural landscape of Kaunas and reflect the need to rethink ways of experiencing contemporaneity.
On Tuesday, 22nd August 6 pm a YOUNG GIRL READING GROUP and talks with artists participating in the new residency CENTRAS will take place at the Kaunas Artists' House (V. Putvinskio st. 56). The evening will extend into the collaboratively curated BBQ.
EGLĖ KULBOKAITĖ & DOROTA GAWĘDA is a duo of artists working in Greece who will work under the topic of SYNAPSE during the residency. In their practice as well as the Agatha Valkyrie Ice project they continuously explore feminist theory and intersections of (im)materiality, technology, power, gender and desire and how those influence identity and artistic production. YOUNG GIRL READING GROUP (YGRG) was initiated by Dorota Gawęda and Eglė Kulbokaitė in 2013. Since its conception the project followed a format of a nomadic event happening weekly on Sundays at 7pm, in various locations, actual and virtual alike. Young Girl Reading Group 147 will read "In Search of Our Mother's Gardens" by Alice Walker.
Coming from Denmark, the LEHMAN BROTHERS during the residency will act in the realms of INSTITUTION. In the projects of the group the deregulated capitalism is processed both directly and through a simulacrum of sorts, taking on everything from economics, raw power, desire, subjectivity, the sublime, concepts and limits; as seen both within the artistic and the economic field.
In the two-part residency three artist collectives: F.L.O.A.T. (NL), Lehman Brothers (DK), Eglė Kulbokaitė and Dorota Gawęda (LT/PL) will give shape to the proposed themes, that are also visible in their daily practice, through various educational approaches. On 19th October, locally-enacted research activities and collective working strategies will take site-specific shape in the exhibition at Kaunas Artists' House.
The residency is partly funded by Kaunas municipality, and partners with Kaunas Artists' House.