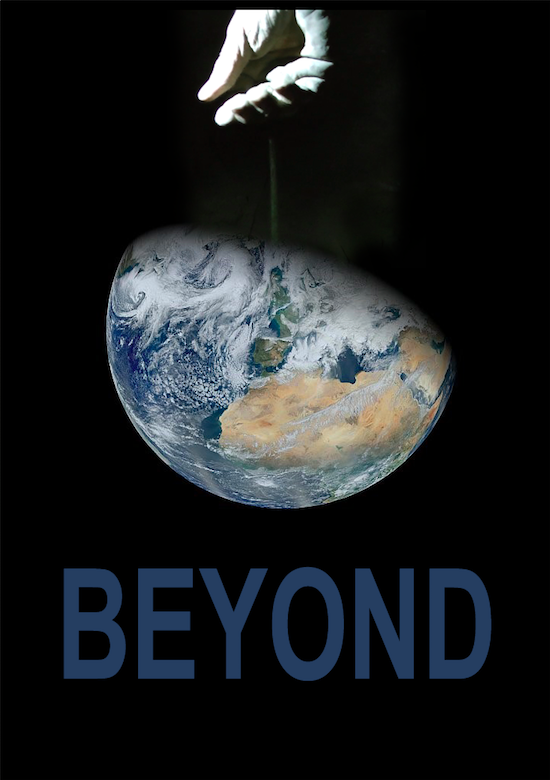 This week (16–22 July 2017) Allenheads, UK, has become a location for experimental educational laboratory–camp, organised by Vilnius Academy of Arts (VDA) and Allenheads Contemporary Arts (ACA). Titled "Beyond", the event has gathered artists/researchers from different countries in Europe (Germany, Lithuania, UK, USA) and is providing access to studio and presentation space at ACA's premises in rural Northumberland including the newly built observatory offering some of the best views of night skies in the UK.
The word beyond is offered as an open ended starting point; by definition it takes us to a place not arrived at yet or further than we can currently reach, e.g. beyond compare, beyond a joke, beyond a shadow of doubt, from beyond the grave and beyond the imagination. Through the title BEYOND – ways of being, living, surviving, understanding and communicating are to be considered. Allenheads is acting as a planetary location of this event, a place to consider unchartered and unimagined territories; in the physical, psychological and/or metaphysical sense. BEYOND is a test bed for artists who are encouraged to experiment with new ideas and ways of working and for curators to develop future programming.
The programme of the laboratory is filled with lectures, talks and outdoor experiences – Artūras Raila (VDA) is presenting his talk titled "Individuation Process and Life Outside the Times", in his lecture "Beyond Complexity" Alvydas Lukys (VDA) is suggesting to think of the models of origin of the universe, Juergen Schmoll ir introducing participants to the history of astronomy, while John Bowers & Tim Shaw are presenting a talk as well as a performance titled "Into the Woods". Experimental Architecture Group, guests from School of Architecture, Planning & Landscape, Newcastle University, is presenting a talk titled "As Above So Beyond", and the event programme is finalised by a panel discussion "Chthonic" with John Alan and Louise K Wilson as well as final presentations of participants' projects at ACA's gallery.
The event is organised by Vilnius Academy of Arts and Allenheads Contemporary Arts, in collaboration with Institutio Media, and supported by Lithuanian Council for Culture as well as the Ministry of Culture of the Republic of Lithuania. Migrating Art Academies is a platform for innovation and exchange in arts teaching and research across Europe.
More information: www.migaa.eu