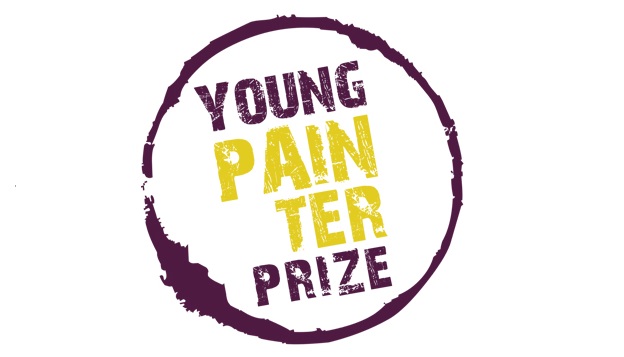 Young Painter Prize 2014 is again looking for new talents in the Baltic States and seeks to present the most perspective and significant painters of the young generation. The selective exhibition of  Lithuanian, Latvian and Estonian painters' art works will take place in Contemporary Art Centre, 24 September – 19 October 2014. The finalists will be presented in Lithuanian Artist's Association Gallery in the end of October. Moreover, this year's event will be enriched with the lecture of one of the most important art researchers Barry Schwabsky.
Barry Schwabsky is a writer and editor based in New York. He is the art critic for The Nation and his essays have appeared in Flash Art, Artforum, London Review of Books, and Art in America. His books include The Widening Circle: Consequences of Modernism in Contemporary Art, Vitamin P: New Perspectives in Painting, and several volumes of poetry, the most recent being Book Left Open in the Rain.
The project  "Young Painter Prize" welcomes the participation of young artists from three Baltic States (Lithuania, Latvia and Estonia). The main aim of the project –  to present the brightest and most promising painters of the younger generation and to create an opportunity for public access to such dynamic new art. Moreover, this projects aims to help its target audience in both Lithuania and abroad – art collectors, managers, curators – discover new talent in Baltic States. This project is focused solely on artists under 30 years old from all disciplines who have acquired (or are in the process of acquiring) a diploma in art.
The project "Young Painter Prize" was initiated and carried out under the auspices of the painter Vilmantas Marcinkevičius and art critic Julija Dailidėnaitė-Petkevičienė. This project is a non-institutional independent project. Applications submitted will be considered by a competent commission, which, using the principle of anonymous assessment, will select fifteen works by the most talented artists. The works selected will be admitted to the final exhibition, from which a Grand Prize winner and three incentive prize winners will then be announced.
The project winners not only get the prize money but also the invitation for artist residence. This year's main prize – 2.500 EUR and two months' residence in Nordic Artists' Centre Dale, Norway, with a monthly grant of nom 8.000.
The International evaluation commission of Young Painter Prize 2014:
Arild H. Eriksen, art historian, Nordic Artists' Centre Dale director, Norway.
Laima Kreivytė, art critic, curator, Lithuania.
Gintaras Makarevičius, painter, Lithuania.
Barry Schwabsky, art critic, art historian, USA.
Iliana Veinberga, art critic, Latvia.
Andris Vitolins, painter, Head of Painting department, Art Academy of Latvia.
Young Painter Prize 2014 events:
The exhibition of Young Painter Prize is going in Contemporary Art Centre  (Vokiečių str. 2, Vilnius) on September 24, 2014 – October 19, 2014
In the exhibition you will see:
Artists of YPP'14:
Agnė Juodvalkytė LT
Akvilė Misevičiūtė LT
Alise Medina LV
Dalia Juodakytė LT
Darius Jaruševičius LT
Dārta Hapanioneka LV
Diana Lõhmus EE
Donara Manukian LT
Dovilė Bilkštienė LT
Eglė Butkutė LT
Einārs Timma LV
Ella Mežule LV
Galintas Laurišas LT
Ieva Juršėnaitė LT
Igor Filjushin EE
Joakim Kuusemaa EE
Joana Kairienė LT
Justė Svirskaitė LT
Krista Dzudzilo LV
Kristaps Priede LV
Kristina Ališauskaitė LT
Leonid Alekseiko LT
Liisa Kruusmägi EE
Marie Kõljalg EE
Mart Vainre EE
Raitis Hrolovičs LV
Rasa Vilčinskaitė LT
Rodion Petrov LT
Veiko Klemmer EE
Zane Veldre LV
Winners of YPP:
Andrius Zakarauskas / 2009
Jolanta Kyzikaitė / 2010
Jonas Jurcikas / 2011
Martynas Petreikis / 2012
Zane Tuča / 2013
On 24 October at 18:00 the award evening of  Young Painters Prize in Lithuanian Artist's Association Gallery (Vokiečių str. 2, Vilnius).
On 25 October at 15:00 – Morandi's Window: The Place of the Contemporary Artist.The lecture by writer and  art critic Barry Schwabsky in National Gallery of Art  (Konstitucijos pr. 22, Vilnius)
The exhibition of  finalists of Young Painter Prize 2014 in Lithuanian Artist's Association Gallery (Vokiečių str. 2, Vilnius) on October 24 – 31, 2014.