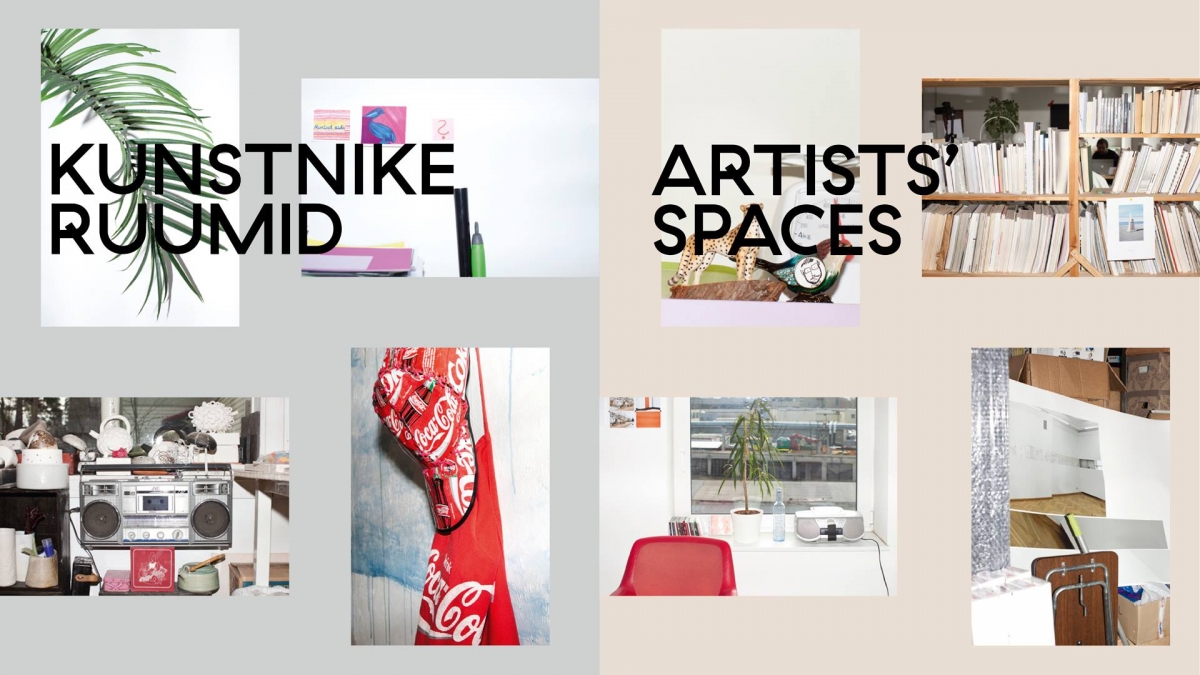 The book launch of 'Artists' Spaces' takes place on 24 January, 2017 from 7 pm at Rundum project room (Pärnu mnt 154, 3rd floor, room 304). "Artists' Spaces", edited by Merilin Talumaa and Annika Toots, consists of visits to the working environments of 16 young Estonian artists and, through interviews and photographic material, exposes the conditions that shape and influence their creative processes.
Where does the young generation of Estonian artists work? What aspects are affecting their working spaces, and how is this reflected in the artists' practices? In cultural memory, the artist's studio arouses an image of a magical and lonely place where much is born out of inspiration. The interviews in this book draw attention to the practical aspects of studio spaces – revealing that they are mainly places for the production of new pieces – and at the same time engage with the image of the working artist. The different specialities of studio spaces highlight the versatility of contemporary artistic practices, which include working in large production spaces as well as at home or even carrying the studio around the world in a single suitcase. The selection of a studio space often depends on practical aspects – the requirements of the medium, economic possibilities, collaborative arrangements as well as incidental coincidences.
Artists: Kris Lemsalu, Laura Põld, Timo Toots, Flo Kasearu, Ivar Veermäe, Karel Koplimets, Kristi Kongi, Tõnis Saadoja, Jaanus Samma, Edith Karlson, Jass Kaselaan, Anu Vahtra, Paul Kuimet, Laura Toots, Mihkel Maripuu, Maarja Tõnisson and Mihkel Ilus
Interviewed and edited by Annika Toots and Merilin Talumaa
Photography by Kristina Õllek
Graphic design by Jaan Evart
The book is published in Estonian and English.
Translated by Martin Rünk, Keiu Krikmann and Anna-Liisa Laarits
Proofreading: Rachel Kinbar and Michael Haagensen
Copy editor: Neeme Lopp
The book is published by the Estonian Academy of Arts
The release of this book is supported by Estonian Cultural Endowment, Hooandja, Nordea, Estonian Contemporary Art Development Center and European Regional Development Fund.