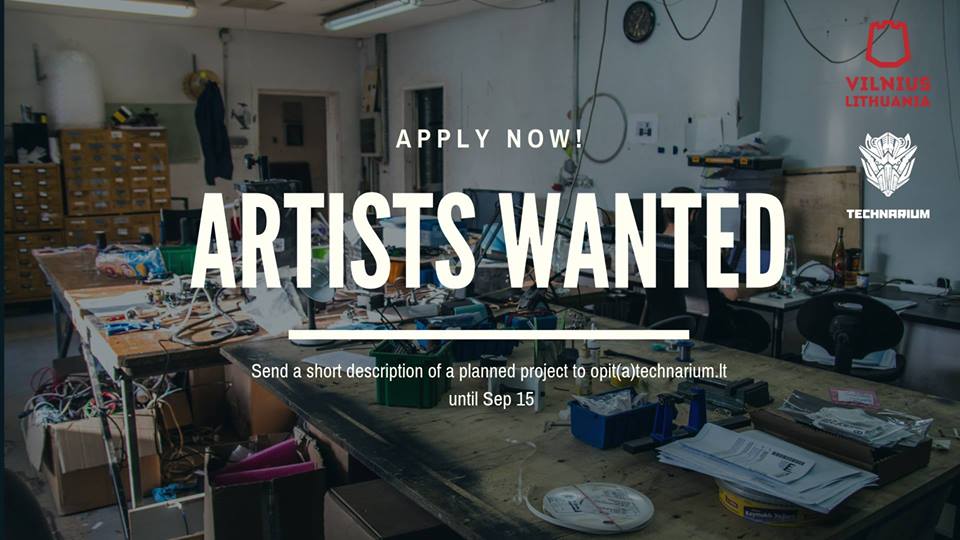 We invite to take part in artist residency programme titled "Critical engineering" at Technarium hackerspace – an open, community-run, non-commercial workshop with a wide range of equipment and facilities.
The residents will be invited to use the workspaces and equipment at Technarium, forge mutually beneficial links with hackers, scientists, craftspersons and engineers and get technical support and advice during their 8-week residencies.
The residents will be selected via an open call, and evaluated based on these criteria:
– relevance and topicality: artistic, social and technological relevance to the topics described in the open call
– innovativeness: the artist plans to employ unique and challenging artistic and technological approaches
– practical feasibility: technical soundness of the proposed project, reasonable timescale and scope
– interdisciplinarity and dialogue: perspective of collaboration, co-creation and inclusive dialogue with both the wider society and technologists
Please send a short description of a planned project to opit(a)technarium.lt until 15/09.
More about the call: https://goo.gl/2iBjgQ
The programme is partially supported by Vilnius city municipality.