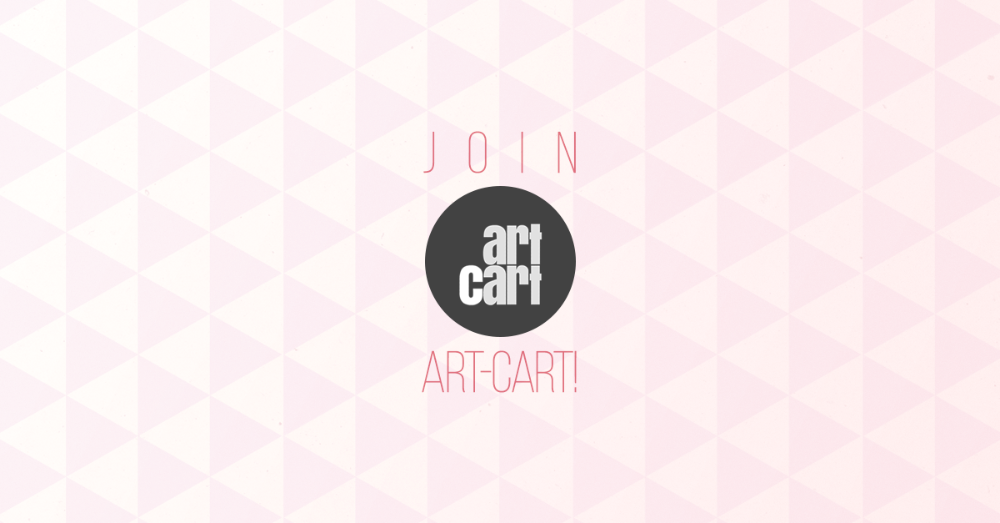 Virtual contemporary art platform Art-Cart extends an exclusive competition, where any artist registered at Art-Cart website can participate in the competition. All artists, who have registered on the website and have uploaded their works for sale, have a chance to win an invitation to hold a personal exhibition at the Kaunas Picture Gallery (address: 16 K. Donelaičio street, Kaunas) that is part of the National M K. Čiurlionis Museum. The competition is open to all artists, designers, individuals and groups.
Terms and conditions:
—The competition takes place from 28th January until 15th August, 2014
—The artists must upload at least 5 works for sale onto the website in order to participate;
—The last day of the competition is 15th August, 2014; artists, who upload their works after this date are not eligible to participate in the competition;
—The winning artist's exhibition will take place in November 2014 (for a duration of 1 month);
—The competition jury will choose a winner based on the works uploaded onto the website; the winning artist may exhibit more of his/her works at the exhibition; the exhibition details will be discussed with the winner of the competition after the announcement is made.
Art-Cart is an interactive website acting as a special platform that allows artists to showcase and sell their work. Art-Cart aims to develop creative business and art consumption throughout the global audience and increase the promotion of new works of art presented by emerging artists. Art-Cart gives artists the opportunity to be visible in the virtual environment, which today has become one of the most popular and important platforms around the world.
ART-CART: www.art-cart.eu
If you have any questions please contact: info@art-cart.eu