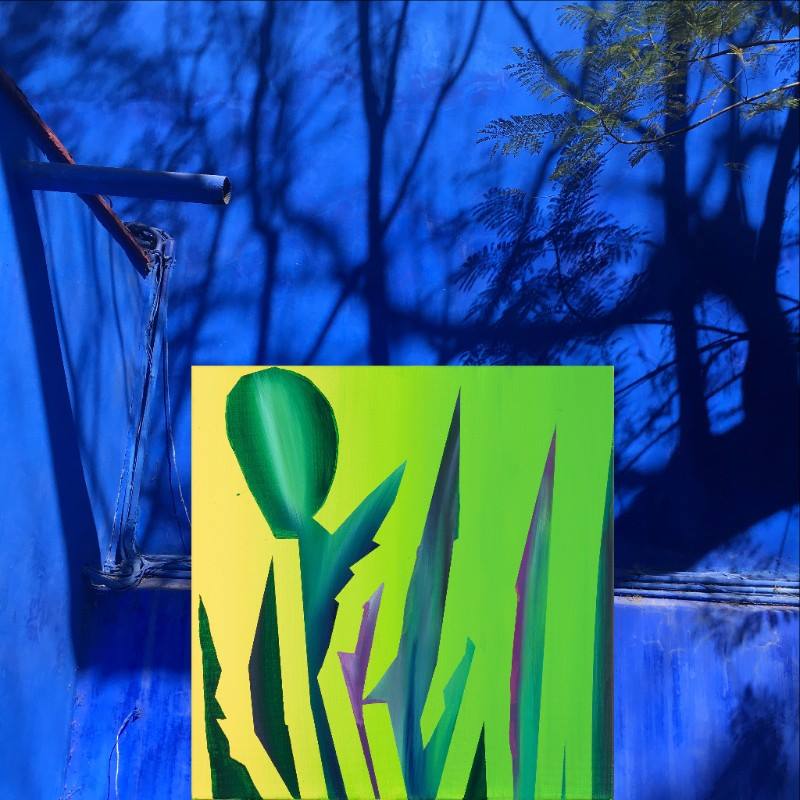 You are cordially invited to the opening of Kristi Kongi's solo exhibition "Aberration. Exercises with light and shadow" on Friday, 15th of September at 6 PM.
The exhibition will remain open till 14th of October.
In her work, Kristi Kongi has tried to conceptualise colour and light through various means. "Aberration – Exercises with Light and Shadow" has its beginnings in a research trip to Mexico City. The idea of aberration as a concept derives from the constant movement of the artist while looking at her surroundings, which in turn had an effect on the images taken of the places.
While roaming around the town with a camera, the artist photographed every moment. The movement of light and its quick changes were the biggest incitement to develop and realise the exhibition. Many of the pictures were taken from a taxi window. It became crucial to capture the rapidly changing moments of light and shadow. The images, taken during movement, were often blurry, and the artist took this as a starting point for creating the installation. New colour systems were created.
Each painting refers to a specific place. The details and colours come from the places where the pictures were taken. All these bright colours caused moments of bewilderment. This resulted in an integral installation with oil paintings on canvas at its centre. Paintings as light paintings that try to capture the changing moments of light. A publication that will accompany the exhibition will show the initial material of the installation (photographs) and the end result. A book about light and colour.
On 5th of October Kristi Kongi will have an artist book presentation at the gallery.
Kristi Kongi (1985) is right now one of the most relevant artists on contemporary art field. She has graduated from Tartu Art College and Estonian Academy of Arts. She is a painter who focuses on colour, light and space in her works: paintings that take the form of installations and are created for specific settings. In 2013, she received the Sadolin Art Prize, the oldest private capital-based art prize in Estonia. In 2016, she was the nominee of Köler Prize, one of the most important contemporary art prize in Estonia.
The exhibition is part of the gallery programme of Tallinn Photomonth '17 contemporary art biennial.
Exhibition is supported by Akzo Nobel, Sadolin and Cultural Endowment of Estonia.
More information: http://www.vaal.ee/eng